Healthy Apple Cinnamon Breakfast Cookies
21 August 2023 — Recipes
If you've ever dreamed of having apple pie for breakfast (and who hasn't?), then you're in for an absolute treat. Say hello to our apple breakfast cookies inspired by none other than the Zoë Apple & Cinnamon Tender Bites. They're the perfect blend of cozy comfort and breakfast excitement in every delicious bite. They also pair great with your morning coffee and tea! Let's whisk, mix, and bake our way to morning deliciousness!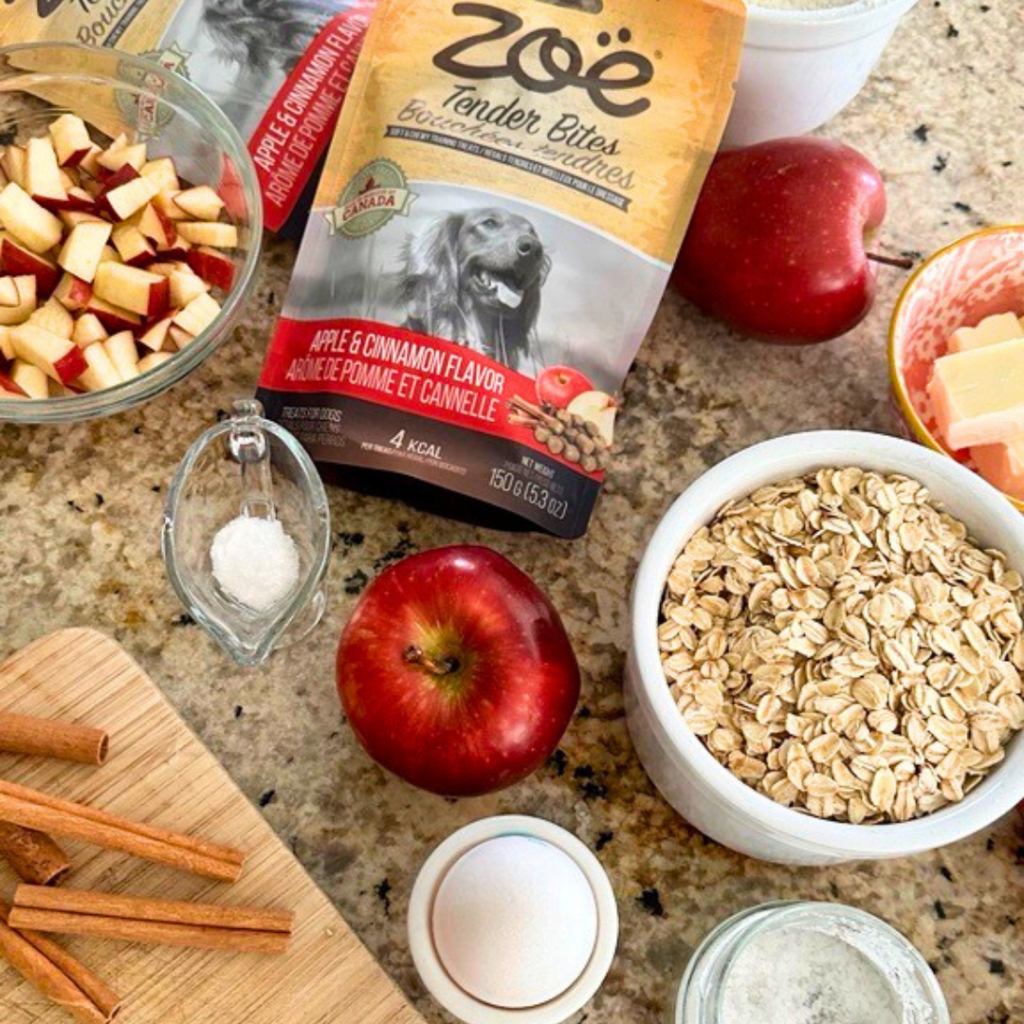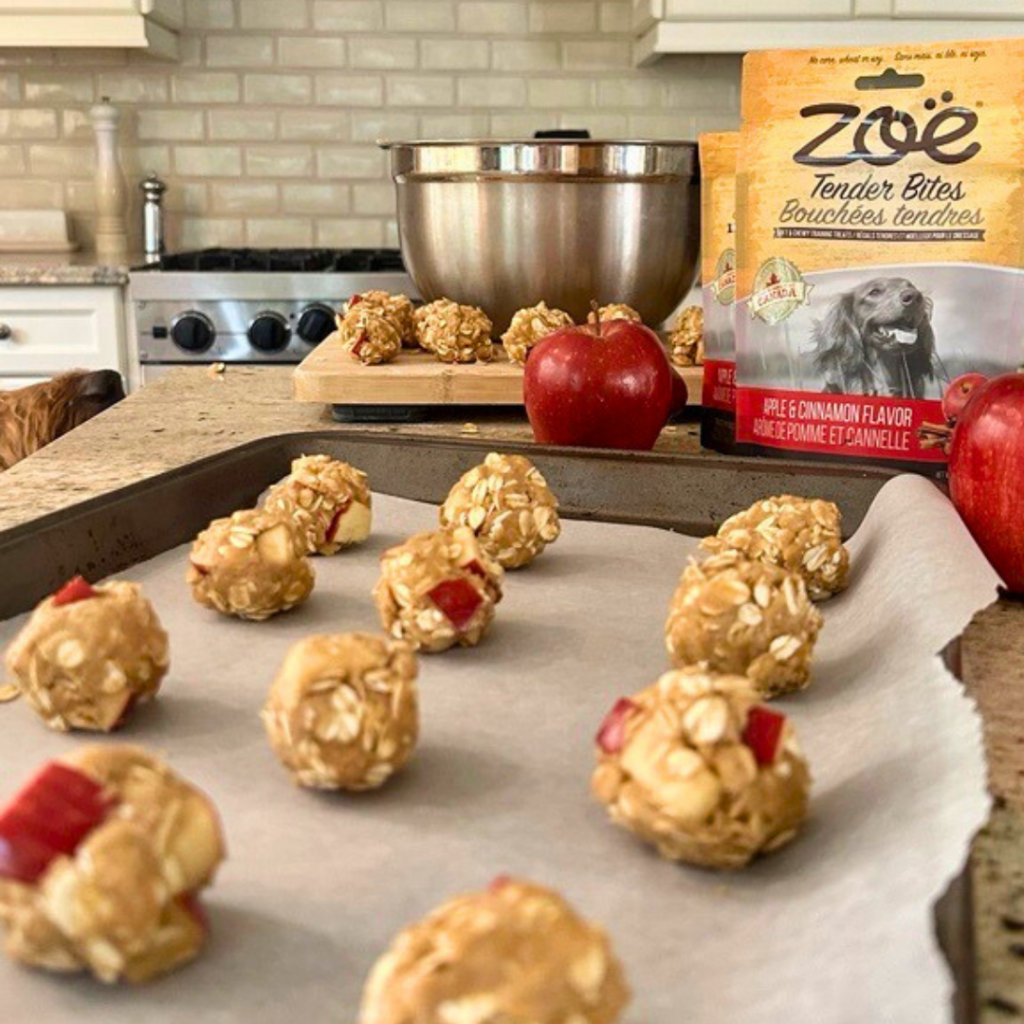 Apple Cinnamon Cookies Ingredients:
1 ½ cup all-purpose flour
2 cups old-fashioned rolled oats
1 tablespoon ground cinnamon
½ teaspoon baking soda
¼ teaspoon kosher salt
½ cup unsalted butter, at room temperature
¾ cup brown sugar
¼ cup maple syrup
1 large egg, at room temperature
2 teaspoons pure vanilla extract
1 cup finely diced apple (approx. 1 apple)
Apple Cinnamon Cookies Instructions:
Preheat the oven to 350° F. Line two baking sheets with parchment paper.
In a mixing bowl, beat together the flour, oats, cinnamon, baking soda, salt, butter, brown sugar, maple syrup, egg, and vanilla. Fold in the diced apples.
Scoop the dough out into rounded tablespoon size balls – the dough will be a little dry. Place 2 inches apart on the prepared baking sheets.
Bake 10-12 minutes, until browning on the edges, but not fully set in the center. Let the cookies cool on the baking sheet. Eat warm (highly recommend) or let cool and store in an airtight container for up to 5 days.
Remember, these apple breakfast cookies are meant for human consumption only (sorry, doggo!). So go ahead, whip up a batch, and revel in the joy of a treat inspired by our four-legged companions. With a sprinkle of love and a dash of creativity, you've turned your pup's favorite snack into a delightful breakfast treat that'll make your mornings barkin' good!