How to Make Catsicles with Smooth & Savory
2 August 2022 — Cats
Beat the summer heat with catsicles, a popsicle for your cat. There's nothing like having a frozen treat on a hot summer day to keep you cool. Don't forget about your furry friends!
Although cats enjoy the sunshine, their body temperature can heat up quickly. It's important to keep your cat cool and hydrated during hotter days, unlike yourself they can't change into shorts and a t-shirt, they have a fur coat all year round.
Zoë Smooth & Savory catsicles offer a fun and easy way to keep your cat hydrated during hot days. Your cat's taste buds will thank you when you serve up these irresistibly creamy frozen cat treats!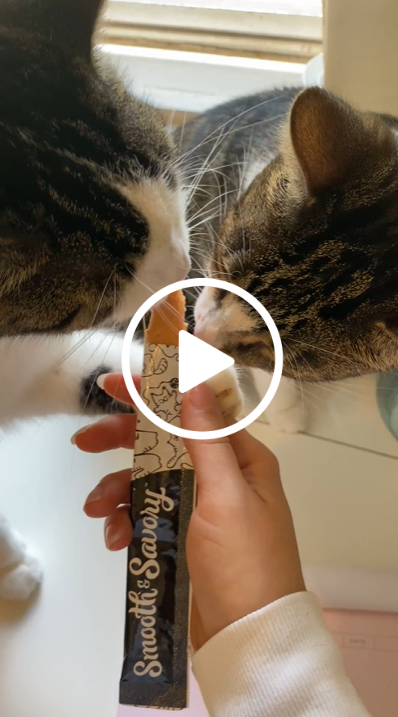 How to Make Catsicles?
Creating catsicles with Smooth & Savory is super easy! No additional equipment or ingredients are needed. You would have wished that you thought of it sooner.
Step 1. Head on over to your local pet store or grocery store to pick up some Zoë Smooth & Savory tubes.
Step 2. Grab your cat's favorite flavor. You can see all the flavors here
Step 3. Pop a few of the Smooth & Savory tubes into the freezer overnight
Step 4. Cut open the tube and let your cat enjoy a refreshing catsicle
It's that simple! The best part is that they'll be able to enjoy the treat for a lot longer.
Learn More About Zoë Smooth & Savory
Smooth & Savory treats are lickable cat treats that are healthy and hydrating. These treats are made with fresh ingredients and fortified with taurine. They are low in calories and gluten-free. Made with no animal by-products, artificial colors, flavors, or preservatives. They are available in 4 flavors: Salmon & Shrimp, Lamb, Chicken & Liver, and Tuna.
Whether you choose to freeze them or not, Zoë Smooth & Savory are a guilt-free and purrfect way to bond with your cat!